Congress' protest in black clothes is a message against Ram Mandir construction, says Amit Shah
Amit Shah has attacked the Congress for holding a protest on August 5, alleging that they deliberately chose the date because they oppose the Ram temple in Ayodhya. Shah said that this protest was against the construction of the Ram temple in the true sense.
Amit Shah said, "Congress chose this day for protest and wore black clothes because they want to give a subtle message to further promote their appeasement politics because on this day itself Prime Minister Modi laid the foundation of Ram Janambhoomi."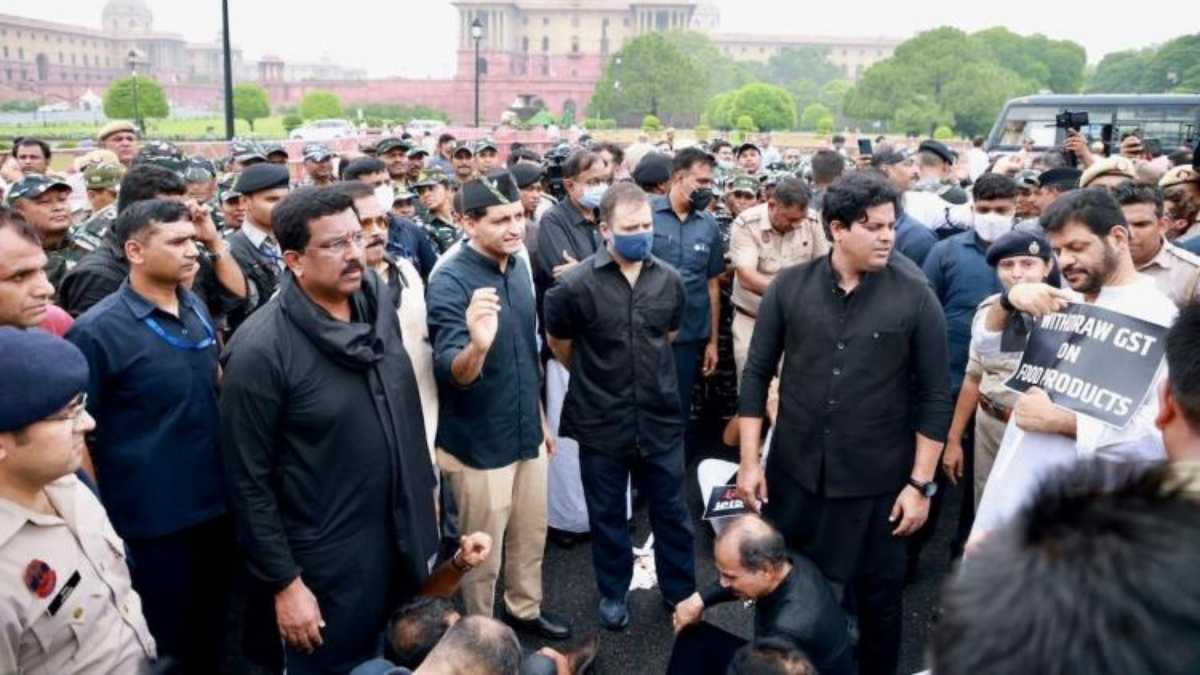 Shah said that the construction of the Ram temple is a pain for the grand-old party and by protesting in black clothes, they are secretly giving the message of appeasement.
Amit Shah said in his statement that the policy of appeasement is responsible for the present situation of Congress. Modi's government has been a constant opponent of appeasement, and the BJP has claimed that instead of appeasement, it focuses on empowerment.